Industrial Networking Solutions (INS) is a GSA provider of communications devices, equipment maintenance and and IT professional services.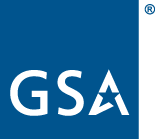 INS holds GSA MAS Contract GS-35F-0494Y, issued by the United States General Services Administration (GSA), for IT Schedule 70, for Special Item Numbers (SINs) 132-8, 132-12, and 132-51. The GSA Schedule offers agency clients with simplified access to a wide range of products at single item and volume-discount pricing.
INS Federal Agency Clients receive a range of benefits including:
Established fair and reasonable pricing schedules
Shorter procurement and ordering lead-times
Lower administrative costs from streamlined procurement
Automatic achievement of small business goals
The ability to use Government purchase cards
GSA Special Item Numbers
Through the GSA's online e-Buy system, INS can provide clients with quotes on its full range of communication devices and services, under the Schedule 70 Special Item Numbers 132-8, 132-12, and 132-51 as follows:
SIN 132-8 PURCHASE OF NEW EQUIPMENT
Encompasses modem/routers, antennas, and accessories
SIN 132-12 – EQUIPMENT MAINTENANCE
Encompasses maintenance, service, and repair for the communication devices
SIN 132-51 – INFORMATION TECHNOLOGY (IT) PROFESSIONAL SERVICES
Encompasses design, integration, development, programming, and analysis of communication system configurations and solutions
Product & Service Availability
Standard delivery on all items is 30 days, however INS maintains significant inventory and our delivery often is quicker. Please inquire with our Government Sales Specialist.
GSA Purchasing Resources
Comprehensive ordering information and a complete list of Frequently Asked Questions (FAQs) can be found on the GSA Advantage and GSA Schedules e-Library websites, and through the GSA e-Buy online ordering system (links below):
Related Links